Wildfoot was a Ford monster truck ran by Bigfoot 4X4 in 1993 with Andy Brass. Brass created the name as an alternate identity to Bigfoot for the Penda Points Series, since the series already had a Bigfoot truck and would not allow more than one truck with the same name to compete. Andy won the championship in 1993 with Wildfoot, and the truck is most famous for its "wheelie run" in Canfield, Ohio. Despite having not competed for several years, the truck was featured in Monster Truck Madness, Monster Truck Madness 2, and Monster Truck Madness 64.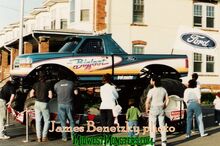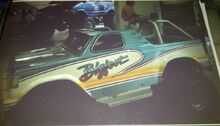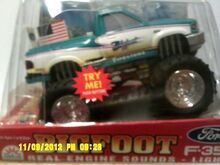 Ad blocker interference detected!
Wikia is a free-to-use site that makes money from advertising. We have a modified experience for viewers using ad blockers

Wikia is not accessible if you've made further modifications. Remove the custom ad blocker rule(s) and the page will load as expected.