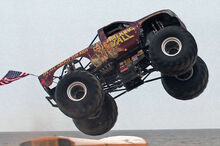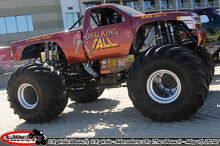 Walking Tall is a Chevy Silverado monster truck formelly owned by
Maxie Broaddus
out of Virginia. The truck is a Concussion chassis built with the support of
Dennis Anderson
and debuted in 2012. In 2014, with
Bryan Wright
driving, the truck won the Virginia Beach King of the Beach Championship, in August 2015 The truck won Wildwood King Of The Beach Championship with Maxie behind the wheel. The truck was initially scheduled to compete in Monster Jam in 2016 at several venues (such as Richmond, Va). However, on December 31, 2015, Maxie passed away from health issues, and the plans were later canceled. Walking Tall is later sold to Tyler Wind out of Tappahannock, Virginia in 2017.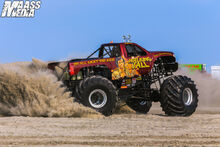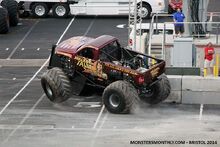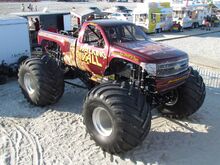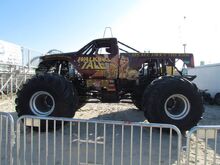 Ad blocker interference detected!
Wikia is a free-to-use site that makes money from advertising. We have a modified experience for viewers using ad blockers

Wikia is not accessible if you've made further modifications. Remove the custom ad blocker rule(s) and the page will load as expected.