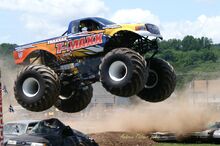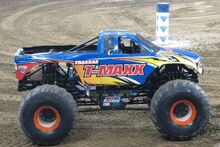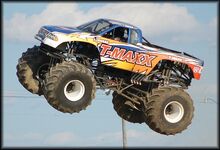 Traxxas T-Maxx (or simply T-Maxx) was a custom Ford F-150 monster truck owned by Sudden Impact Racing from 2005-2008. The truck is best known for being piloted by John Seasock, Jon Zimmer, and Carl Van Horn and is a life sized counterpart to the Traxxas T-Maxx R/C.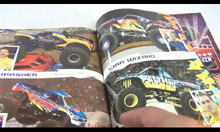 History
2005- The truck debuts on a Ford F-150 Body
2006- The truck debuts a new R/C based body
2007- The body is slimmed down.
2008- The truck occasionally runs with an AmsOil sponsorship