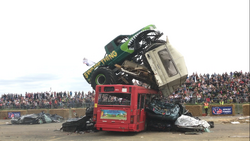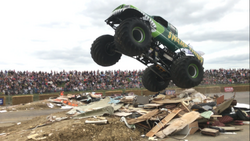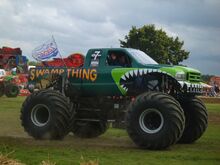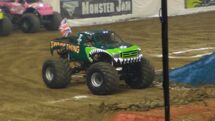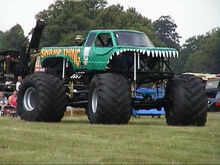 Swamp Thing is a Ford F-150 monster truck driven by Tony Dixon out of England. Swamp Thing began life as Kaptain Insano for Kreg Christensen's KCM Motorsports before being sold off. Swamp Thing has been touring across Europe and the UK for over 10 years and has even competed in several big stadium Monster Jam events.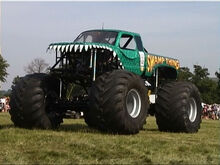 Ad blocker interference detected!
Wikia is a free-to-use site that makes money from advertising. We have a modified experience for viewers using ad blockers

Wikia is not accessible if you've made further modifications. Remove the custom ad blocker rule(s) and the page will load as expected.