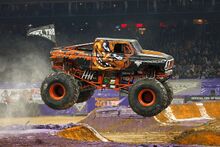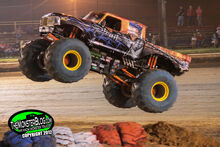 Strait Jacket was a Ford bodied monster truck out of Waycross, Georgia driven by Kevin King. The truck originally was the old Iron Warrior before building the custom chassis it now has. Strait Jacket for years was known for its blue tires, a feature carried over from when King drove for Sudden Impact racing. The custom chassis recently went up for sale, however, King kept the name and body. The truck was shelved for 2016 as King got a sponsorship for his new truck, Fluffy.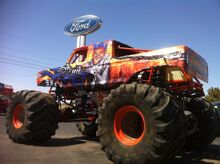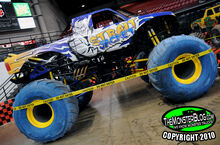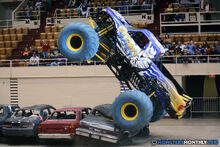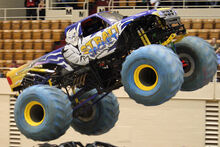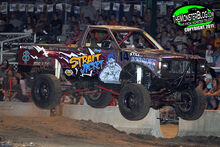 Ad blocker interference detected!
Wikia is a free-to-use site that makes money from advertising. We have a modified experience for viewers using ad blockers

Wikia is not accessible if you've made further modifications. Remove the custom ad blocker rule(s) and the page will load as expected.