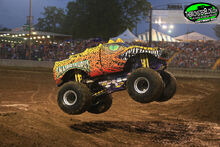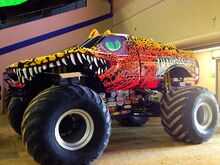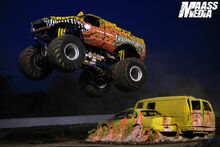 Smashosaurus is a custom monster truck driven by Dale Gerding out of Missouri. The truck debuted in 2013 as the teammate to Doug Noelke's Tailgator and replaced the original team truck Big Dawg. The mold is a mix of the Tailgator front clip and the backside was left over from the Humungousaur truck from the Ben 10 Monster Truck Show Noelke did in 2011.
Ad blocker interference detected!
Wikia is a free-to-use site that makes money from advertising. We have a modified experience for viewers using ad blockers

Wikia is not accessible if you've made further modifications. Remove the custom ad blocker rule(s) and the page will load as expected.