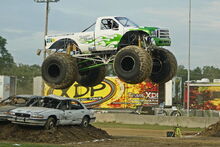 Screamin' Demon was a Ford monster truck that competed from 2000-2013. The truck started life with
Gary Bauer
of Nitemare II fame, then was sold to Dave Waple who converted the truck to
Black Jack
then back to Screamin' Demon.
Jay Snyder
is perhaps the most famous owner as he drove the truck from 2006-2010 until he created
Illuminator
.
Kevin Mileti
was the final owner who gave the truck a brand new look, but the truck was sold again in 2014 and converted to
Park Patrol
. Supposedly, the truck will return in the summer of 2016. Originally, the new team was going to rename the truck, but decided to keep the name. Three alternate names were
Pounder, Big N' Bad,
and
Savage.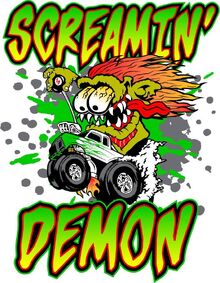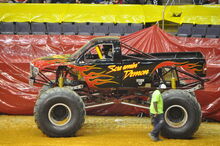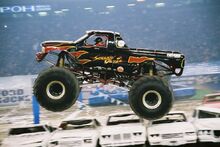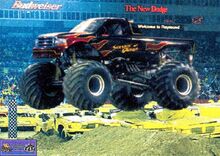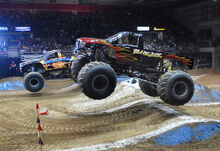 Ad blocker interference detected!
Wikia is a free-to-use site that makes money from advertising. We have a modified experience for viewers using ad blockers

Wikia is not accessible if you've made further modifications. Remove the custom ad blocker rule(s) and the page will load as expected.