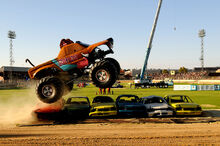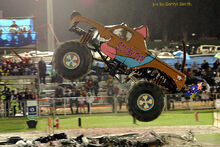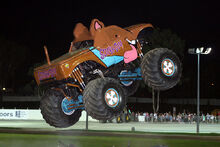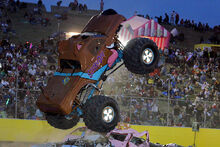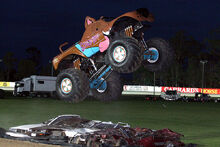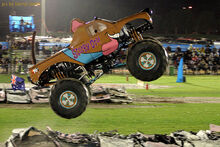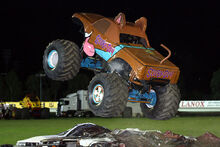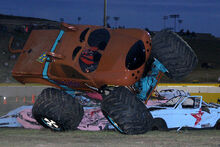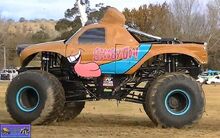 Scooby Doo is a custom monster truck owned by Extreme Monster Trucks Australia since 2007.
This truck actually has no technical relation to the U.S. version of the truck currently competing in Monster Jam and owned by FELD motorsports, but it is believed to have been inspired by this one. This version pre-dates the U.S. one by 6 years, making this one the first Scooby Doo and in many ways is identical to the U.S. counterpart.
Incident
In April 2017, the truck hit a safety barrier and injured a spectator. Thankfully, nobody was killed.