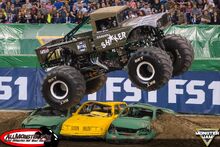 Saigon Shaker is a custom Jeep m715 monster truck owned and driven by Ryan Disharoon out of Delmar, Delaware. Ryan is the son of the original Backdraft driver Rick Disharoon, and the chassis was built by him and Rick. Saigon Shaker is based on Ryan's mud racer of the same name. The truck made its debut in 2014 and in 2015 Saigon Shaker competed in its first Monster Jam at Ford Field. in 2016, the truck competed at the fifth Young Guns Shootout at the Monster Jam World Finals 17. In 2017, Saigon Shaker competed in the Fox Sports 1 East Series on a brand new chassis. The first chassis is converted into War Machine.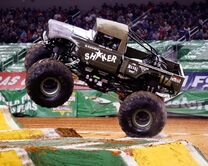 Gallery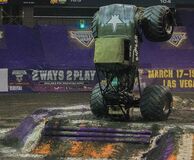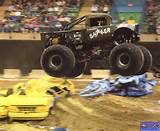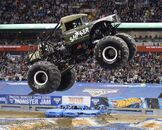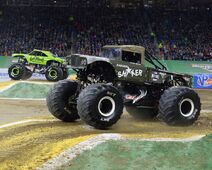 Ad blocker interference detected!
Wikia is a free-to-use site that makes money from advertising. We have a modified experience for viewers using ad blockers

Wikia is not accessible if you've made further modifications. Remove the custom ad blocker rule(s) and the page will load as expected.