Safe Auto Minimizer

Safe Auto Minimizer at World Finals 8 in 2007

Owner

FELD Motorsports

Driver

Marc McDonald

Body Style

Ford F-150

Engine

540ci Merlin

Transmission

Coan 2-Speed

Tires

66" Terra

Debuted

2005

Discontinuation

2009
The Safe Auto Minimizer (also called Safe Auto) was a monster truck owned by FELD Motorsports which ran in 2005 to 2009. The truck is sponsored by insurance company Safe Auto. Minimizer was driven by Marc McDonald from 2006 to 2009. Safe Auto Minimizer only went through two paint job changes.
History
In 2005, the Safe Auto Minimizer was introduced with Chad Tingler as the driver, and, in 2006, rookie driver Marc McDonald began driving it. The truck competed in every World Finals between 2006 and 2009. In 2008, Minimizer got a new paint job, changing the most of the blue on the truck to white. The truck has no World Championships and was retired after the 1st quarter in 2009, as Marc McDonald began driving El Toro Loco.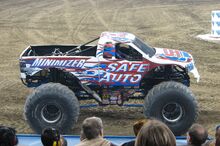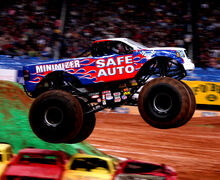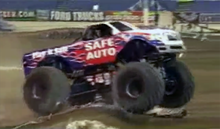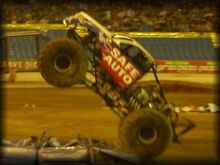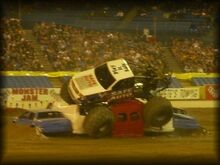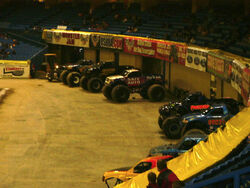 .