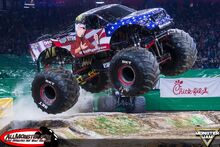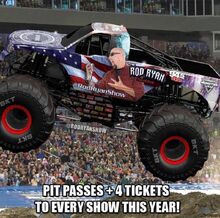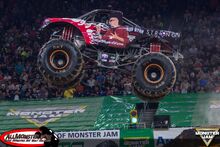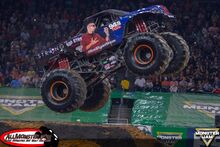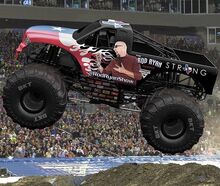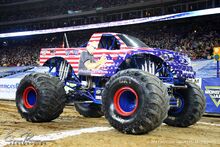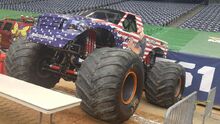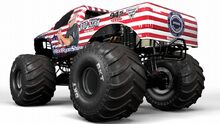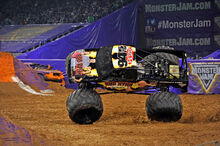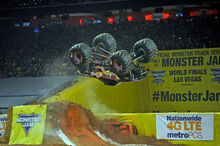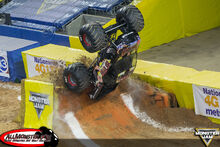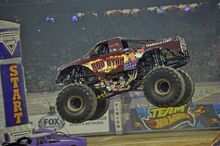 Rod Ryan Show is a Ford F-150 monster truck that mainly competes as a special body in Houston based off of the Rod Ryan Radio Show. Many drivers have ran this body since its debut in 2010, even Rod Ryan himself has driven the truck.
History
2010 - The truck debuts on the Destroyer in Houston
2011 - The truck returns on Destroyer
2012 - El Matador runs the body
2013 - A new paint scheme debuts, on the Blue Thunder chassis
2014 - The truck competes again, only at a special show, Rod Ryan himself drove the truck
2015 - A brown paint scheme appears, and the truck is run on Mohawk Warrior. and Zombie Hunter
2016 - A black paint scheme debuts on Mohawk Warrior.. Maximum Destruction (Max-D) also runs the body for a special Backflip stunt.
2017 - A new paint scheme debuts with blue star flames and red/white stripes across the sides. It is run on Brutus and Razin Kane
2017 - The truck ran a new paint scheme in remembrance and support of Hurricane Harvey in October, being run once again on Brutus.
2018 - The truck debuts another new design. This year, the truck is run on
Barbarian
, and
Stone Crusher