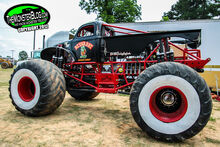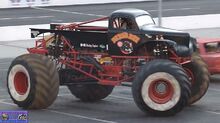 River Rat is a 1941 Willys monster truck driven by Stevie Snellen out of Louisville, Kentucky. The truck was built in 2012 as the team mate truck to Heavy Hitter and was originally driven by Vern House until summer 2013. The truck was notable for its unique white wall painted tires. In 2015, Vern House would return to drive River Rat. In 2016 the truck would become Dawg Pound full time. The truck was replaced by Basher.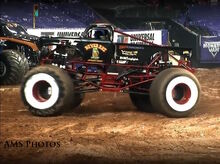 Ad blocker interference detected!
Wikia is a free-to-use site that makes money from advertising. We have a modified experience for viewers using ad blockers

Wikia is not accessible if you've made further modifications. Remove the custom ad blocker rule(s) and the page will load as expected.