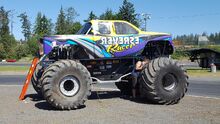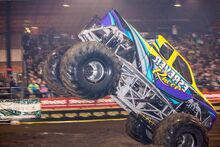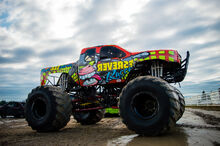 Reverse Racer is a Chevy monster truck from the Straight Up Racing team. It competed from 2012-2014 and 2017. Just like Backwards Bob and Wrongway Rick, the body and tires were mounted on backwards, giving the illusion that the truck always drove in reverse. This truck was the result of NameThisTruck.com.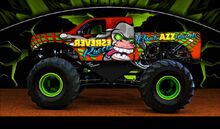 Ad blocker interference detected!
Wikia is a free-to-use site that makes money from advertising. We have a modified experience for viewers using ad blockers

Wikia is not accessible if you've made further modifications. Remove the custom ad blocker rule(s) and the page will load as expected.