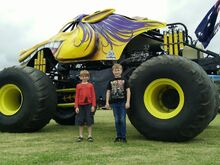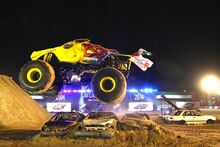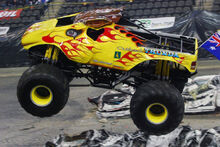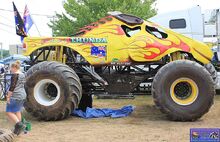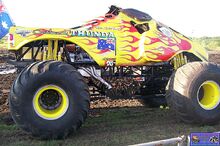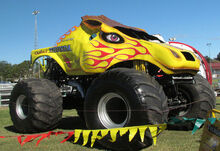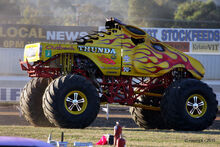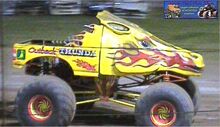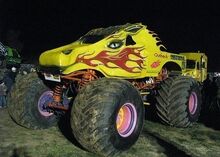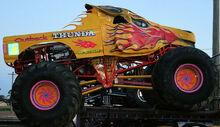 Outback Thunda is a monster truck that is currently competing in a number of different shows across Australia. The driver, Clive Featherby, had been driving for 13 years. He is also the founder of KC's Fireworks Displays Aust. as well as Monster Truck Promotions Australia. It has also run under the name Electrical Products.
Early Life
In 2000, Clive first created a truck called Broncos Magic, which was a supporting truck for local football club Brisbane Broncos. Clive thought the truck was dull, because the truck was barely visible at speedway shows, and wasn't very popular with the kids. Then, in 2003, Clive designed and built Outback Thunda 1.5. Outback Thunda 1.5 ran for about 6 years, before being replaced by a new, modern version of Outback Thunda with a chassis imported from the USA by Patrick Enterprises.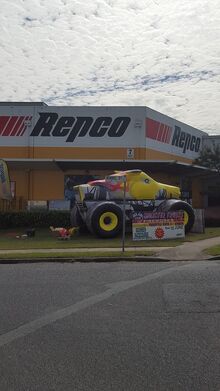 Paul Shafer, who was competing with Clive for various years, suggested that the team should take the next step, and compete in the Monster X Tour. Clive accepted the deal and in 2012 Clive had his first arena show in the USA. Thunda competed in the USA for about a year before heading home. In the month of October 2013, a new body was announced. Clive said that the new body was supposed to represent attitude.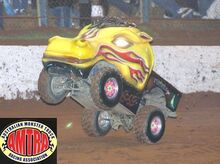 Outback Thunda Trucks: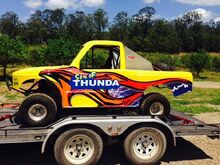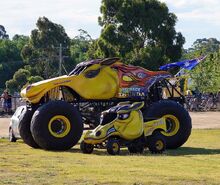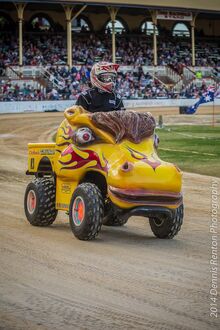 Bronco Magic: 2000 to 2003
Outback Thunda 1.5: 2003 to 2010(ish)
Outback Thunda 2: 2008 to 2009
Outback Thunda 3: 2010 to 2013
Outback Thunda 4: 2013 to present