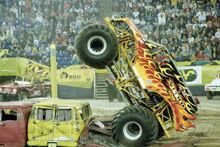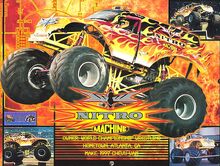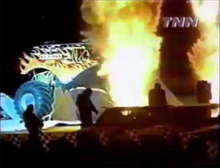 WCW Nitro Machine was a Chevy Aerostar monster truck that ran from 2000-2001 as part of Monster Jam's deal with WCW. The truck debuted in December 1999 with Charlie Pauken driving, and the truck used Grave Digger 3 as the base. Joe Payne, Cliff Thomas, and Chad Fortune drove the truck as well. WCW Nitro Machine was also one of the original four die cast Monster Jam Trucks. Despite competing in the first World Finals, WCW Nitro Machine, Prowler, and Reptoid's freestyles were not shown. It is known WCW Nitro Machine had a violent crash though. After the WCW sponsorship was dropped, the truck would be converted into Inferno. Interestingly enough, WCW Nitro Machine was referred to as simply "Nitro" most of the time on the TV broadcasts.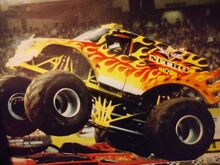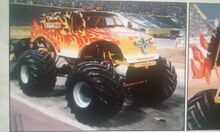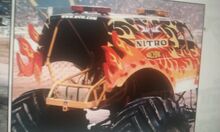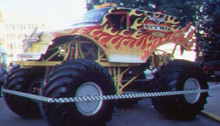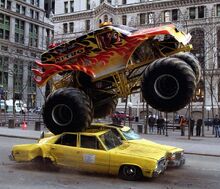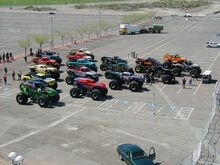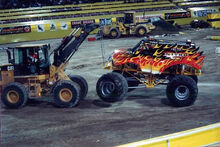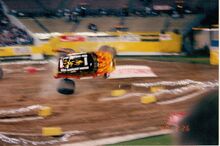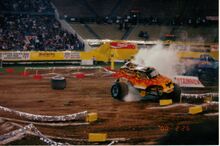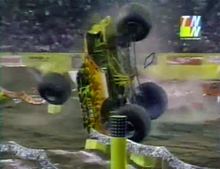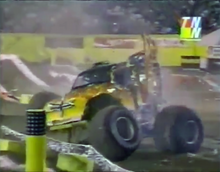 Ad blocker interference detected!
Wikia is a free-to-use site that makes money from advertising. We have a modified experience for viewers using ad blockers

Wikia is not accessible if you've made further modifications. Remove the custom ad blocker rule(s) and the page will load as expected.