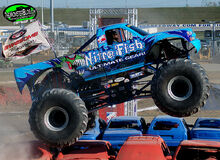 Nitro Fish was a Chevrolet Silverado monster truck driven by Steve Macklyn and David Smith.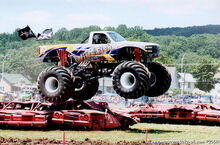 In 2000 Steve Macklyn debuted Nitro Fish and drove the truck until 2002
In 2007 for the MLMT tour David Smith ran a new Nitro Fish scheme
This truck has also competed in the Texas Monster Shootout in Houston Motorsports Park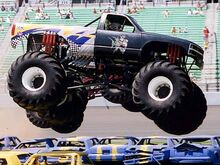 Ad blocker interference detected!
Wikia is a free-to-use site that makes money from advertising. We have a modified experience for viewers using ad blockers

Wikia is not accessible if you've made further modifications. Remove the custom ad blocker rule(s) and the page will load as expected.