Mutant (Escalade)

Mutant circa 2017

Owner

FELD Motorsports (truck), Monster Beverage Corporation (name)

Driver

Todd LeDuc

Body Style

Cadillac Escalade

Engine

540ci Merlin

Transmission

Coan 2-Speed

Tires

66" Terra / BKT

Debuted

2017
Mutant (Ford F-150)

Ford Mutant circa 2017

Owner

FELD Motorsports (truck), Monster Beverage Corporation (name)

Driver

Coty Saucier

Body Style

Ford F-150

Engine

540ci Merlin

Transmission

Coan 2-Speed

Tires

66" Terra / BKT

Debuted

2017
Mutant, also known as "Mutant: Super Soda" are two monster trucks owned by FELD Motorsports driven by Todd LeDuc and Coty Saucier. They are sponsored by Monster Energy and are the new names for the Monster Energy trucks. They sponsor the Monster Energy by-product of the same name, instead of sponsoring the original Monster Energy drink, as the trucks used to.
The trucks retained the same body styles, F-150 and Escalade, as the Monster Energy trucks, with LeDuc and Saucier driving their respective versions coinciding with the original Monster Energy trucks. However, they will also have different paint schemes, in addition to their names.
History
Todd LeDuc's truck would make it's debut at Santa Clara 2017, while Coty Saucier's debuted at Salinas 2017. Steven Sims shared driving duties with Saucier's truck for the rest of the year.
In 2018, Steven moved to drive Scooby Doo. Todd competed in Monster Jam Stadium Tour 1, where he got to third place in points. Coty competed in Stadium Tour 3, also finishing in third place. Both Todd and Coty were invited to the Monster Jam World Finals 19 to compete. After the World Finals, Coty got a brand new chassis.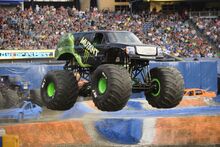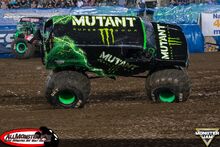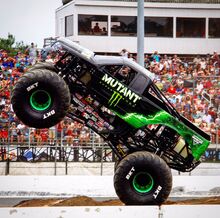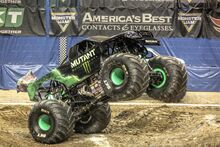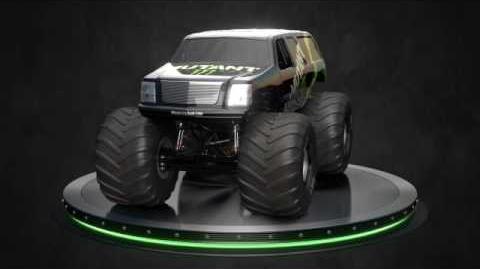 Trivia
This is the first time a truck has been changed to a different truck while still retaining the original truck's sponsorship. Despite the name change, the Monster Energy sponsorship remains unchanged, as Mutant is a by-product of Monster Energy.
Monster Energy and Mutant are currently the only FELD owned trucks to have two different trucks with different body styles.
The truck runs on and off as Monster Energy in places where Mutant hasn't been sold yet.
It's also been revealed by the Crew Chief that Mutant will be getting its own Plush Truck in 2018.