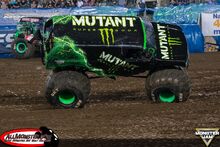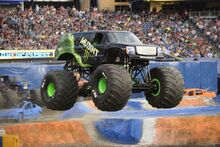 Mutant, also known as "Mutant: Super Soda" are two monster trucks owned by FELD Motorsports and driven by Todd LeDuc, Steven Sims, and Coty Saucier. They are sponsored by Monster Energy and are the new names for the Monster Energy trucks. They sponsor the Monster Energy by product of the same name, instead of sponsoring the original Monster Energy drink, as the trucks used to.
The trucks retained the same body styles, F-150 and SUV, as the Monster Energy trucks, with Leduc and Saucier driving their respective versions coinciding with the original Monster Energy trucks. However, they will also have different paint schemes, in addition to their names.
Todd Leduc's truck would make it's debut at Santa Clara 2017, while Coty Saucier's and Steven Sims' truck makes it's debut at Salinas 2017.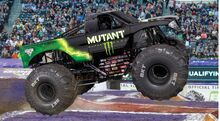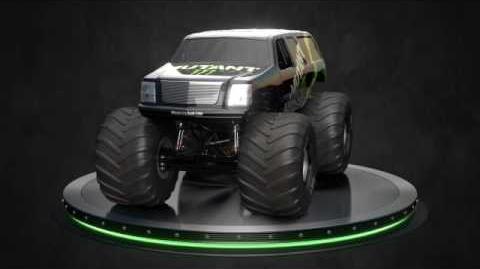 Trivia
This is the first time a truck has been changed to a different truck while still retaining the original truck's sponsorship. Despite the name change, the Monster Energy sponsorship remains unchanged, as Mutant is a by-product of Monster Energy.
Ad blocker interference detected!
Wikia is a free-to-use site that makes money from advertising. We have a modified experience for viewers using ad blockers

Wikia is not accessible if you've made further modifications. Remove the custom ad blocker rule(s) and the page will load as expected.