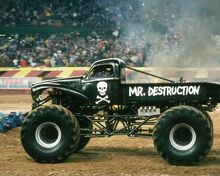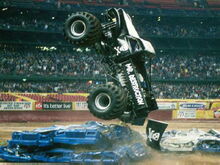 Mr. Destruction was a 1941 Willys that was used in 2001 for a Wall of Steel stunt in New Orleans and Houston. Dennis Anderson drove said stunt truck and both stunts went successfully.
The chassis was reused some years later as Teenage Mutant Ninja Turtles.
Ad blocker interference detected!
Wikia is a free-to-use site that makes money from advertising. We have a modified experience for viewers using ad blockers

Wikia is not accessible if you've made further modifications. Remove the custom ad blocker rule(s) and the page will load as expected.