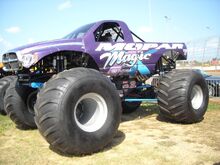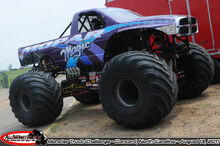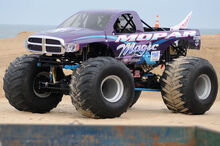 Mopar Magic was a Dodge Ram monster truck owned by Steve Sims and Monster Trucks Ltd. from 2007-2011. The truck was driven by Ricky Ownley between 2007 and 2010. In 2010, Ricky would drive Mopar Magic to the racing finals in New Orleans. In 2010, Carl Van Horn drove Mopar Magic on a one-time occasion in Cincinnati. In 2011, Morgan Kane drove Mopar Magic, and in December of 2011, Kane would win a racing event in Minneapolis with the truck's successor, Monster Magic.
This truck would later be sold to Ryan Caputo and turned into
The Ripper
Monster truck.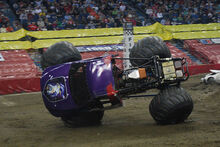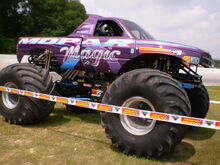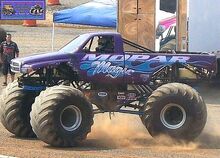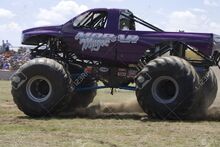 Ad blocker interference detected!
Wikia is a free-to-use site that makes money from advertising. We have a modified experience for viewers using ad blockers

Wikia is not accessible if you've made further modifications. Remove the custom ad blocker rule(s) and the page will load as expected.