Mega-Bite

Mega-Bite circa 2014

Owner

Team Scream

Driver

Brad Allen

Body Style

2004 3D Dog Concept

Engine

Blown 575 Chevrolet Big Block

Transmission

Coan/Bewick Power Glide

Tires

Allen Pezo Racing Wheels

Debut

2012

Discontinuation

2016
Mega Bite was a custom dog monster truck that was driven by Brad Allen as part of Team Scream. The truck debuted in 2012 as the replacement for Spike Unleashed, but after Chris Bergeron retired in 2013 Mega Bite was converted onto Bergeron's old chassis. In 2016, Brad switched over to Brutus, retiring Mega Bite.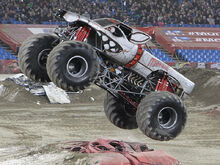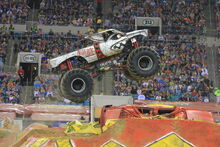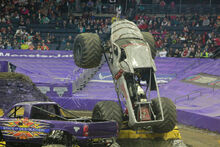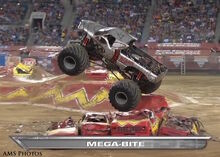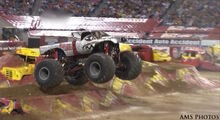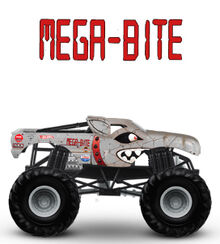 Ad blocker interference detected!
Wikia is a free-to-use site that makes money from advertising. We have a modified experience for viewers using ad blockers

Wikia is not accessible if you've made further modifications. Remove the custom ad blocker rule(s) and the page will load as expected.