Maximum Overkill



Owner

Kirk Dabney

Driver

Kirk Dabney

Body Style

Ford

Engine

Bennett Racing 557 ci SVO Ford

Body Style

2007 Ford F-150 with JConcepts

Tires

66" Terra

Debut

1990
Kirk Dabney debuted his new truck, Maximum Overkill, in 2007.Maximum Overkill competed alongside Dabney's other truck Monster Patrol. The truck is a counter-part to its successor, Extreme Overkill, which Dabney drove. Aaron's also had a truck sponsored on the Maximum Overkill chassis.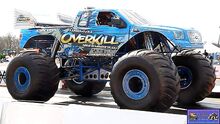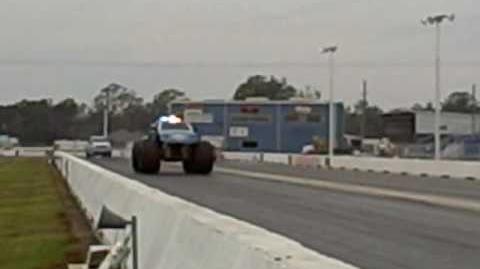 History
1990- Maximum Overkill is created as Overkill.
Somewhere between 1990-1993- Overkill is renamed Maximum Overkill.
1994- Maximum Overkill is renamed Extreme Overkill.
2005- Extreme Overkill 2 is unveiled.
2007-Dabney unveils a new Maximum Overkill.
2009-Dabney gets the then-land speed record in a monster truck.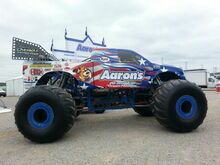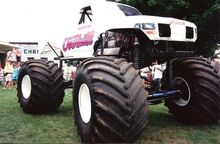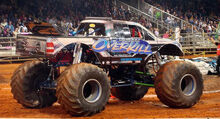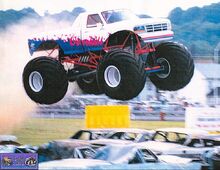 Ad blocker interference detected!
Wikia is a free-to-use site that makes money from advertising. We have a modified experience for viewers using ad blockers

Wikia is not accessible if you've made further modifications. Remove the custom ad blocker rule(s) and the page will load as expected.