Maverik Monster Trakker is a Chevy Silverado monster truck driven by Ron Duncombe out of Utah. The truck is derived from the Maverik convenience stores based out of Utah, and has appeared at the Rocky Mountain Raceway event every year along with other monster truck events in Utah and surrounding states.  Monster Trakker was featured in Nitro Circus: The Movie 3D alongside 25 Thrillbillies. The original chassis was sold in 2015 and became Sniper.  
Trivia
Due to the name and sponsor logo being equally sized, the truck was often misreferred to as Maverik. This was common in Monster Jam especially.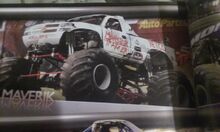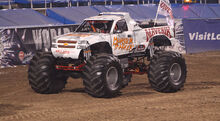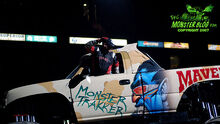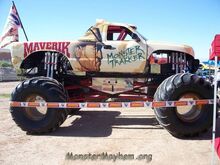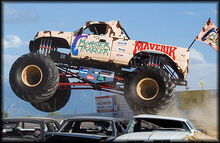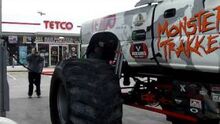 Ad blocker interference detected!
Wikia is a free-to-use site that makes money from advertising. We have a modified experience for viewers using ad blockers

Wikia is not accessible if you've made further modifications. Remove the custom ad blocker rule(s) and the page will load as expected.