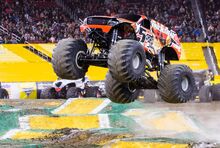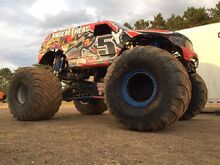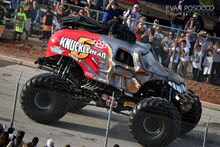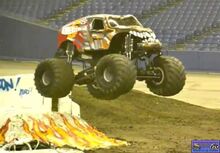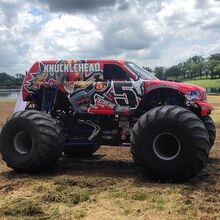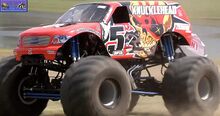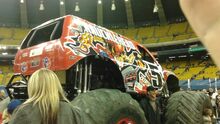 Knucklehead is a specialty body ran by Team 2Xtreme Racing as a truck based around the band Five Finger Death Punch, and has even been driven by the band's lead guitarist Zoltan Bathory since its debut in 2014. A 3D body for Knucklehead debuted in Montreal in 2015. In 2017, the truck would go back to its original non-3D body style. In late 2016, the truck was seen in the line-up for one of the 2017 stadium tours but the idea was cancelled a month later. The truck did make make its Monster Jam debut in Santa Clara with Russell Steeley in control.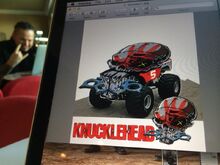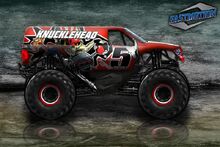 Ad blocker interference detected!
Wikia is a free-to-use site that makes money from advertising. We have a modified experience for viewers using ad blockers

Wikia is not accessible if you've made further modifications. Remove the custom ad blocker rule(s) and the page will load as expected.