Illuminator

Illuminator circa 2018

Owner

Jeffery Gottwald

Driver

Jeffery Gottwald

Body Style

Ford Superduty

Engine

Blown & Injected Merlin III

Transmission

Modified Turbo 400

Tires

66" Terra

Debut

2011

Discontinuation

N/A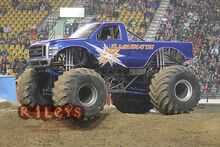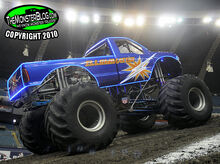 Illuminator debuted in 2011 by Jay Snyder. Illuminator replaced Jay's older truck, Screamin' Demon. In 2014, Illuminator was sold with its last show taking place in Maryville, Tennessee. The truck is now under ownership of Georgia's Jeffery Gottwald.
History
Illuminator was debuted by Jay Snyder as the replacement to Screamin' Demon. Illuminator has competed in Monster Jam and other leagues. One unique feature about Illuminator is the blue LED lights that outline the truck or 'illuminate' it. In 2018, it have a brand new look.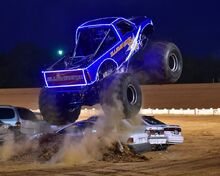 Trivia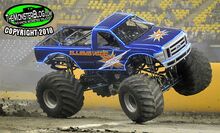 Illuminator's chassis was made orange in reference to the Hot Wheels Edge Glow toy