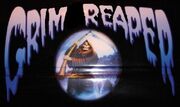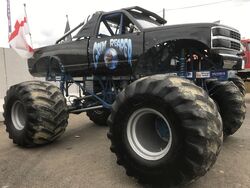 Grim Reaper is a Chevrolet Silverado monster truck owned by Big Pete Ltd. and driven by CJ Murty and Karen Shutler, out of England since 2006 as the teammate to Big Pete. The truck has a more conventional chassis and shock design as opposed to Big Pete. Grim Reaper started out as Blown Thunder, driven by Trevor Stimson, until it was sold to the Big Pete team in 2006.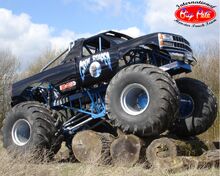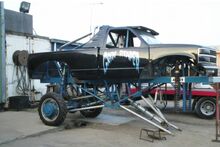 Ad blocker interference detected!
Wikia is a free-to-use site that makes money from advertising. We have a modified experience for viewers using ad blockers

Wikia is not accessible if you've made further modifications. Remove the custom ad blocker rule(s) and the page will load as expected.