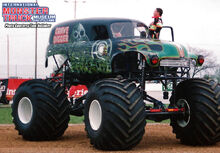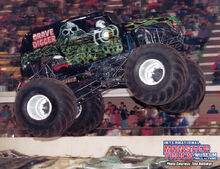 Grave Digger 5 (not to be confused with with the true Grave Digger 5 (Original)) was a Chevy monster truck that was ran by Pablo Huffaker on his second Just Show N Off chassis from 1992-1995 when he built Grave Digger 10. #5 ran as Terraduster for a while and finally as Dave Radzierez's Hushpower Diesel truck. It also ran as a ride truck called Warrior.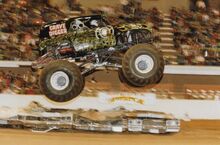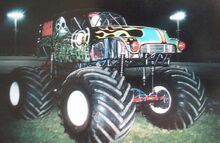 An interesting fact, is that while this truck is called Grave Digger 5, it is actually not the true one. This truck debuted as Grave Digger 5 after Grave Digger 8 had debuted. The real Grave Digger 5 was a heavy, exhibition truck.
Ad blocker interference detected!
Wikia is a free-to-use site that makes money from advertising. We have a modified experience for viewers using ad blockers

Wikia is not accessible if you've made further modifications. Remove the custom ad blocker rule(s) and the page will load as expected.