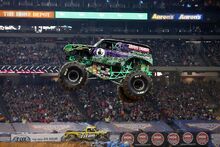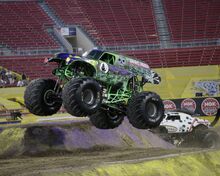 Grave Digger #27 is a Chevy panel van monster truck driven by Charlie Pauken since 2014. This truck has a wider and lower stance as opposed to other Diggers Pauken has driven, but still is known for wild freestyles. Pauken and Grave Digger 27 was chosen to run the Fox Sports 1 Championship Tour in 2015 and, upon winning the tour, was invited to Monster Jam World Finals 16. His truck was given a special green paint scheme to distinguish the truck from the other two Grave Digger's running the event and it was even made into a Hot Wheels diecast in 2016.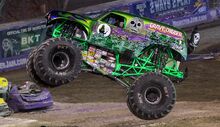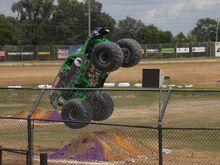 ​Trivia
​In it's debut weekend in Columbus, OH in january 2014 the truck swept the entire weekend. Pauken won all three wheelie, racing, and freestyle competitons.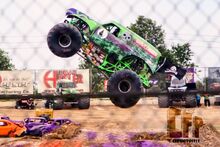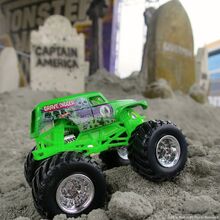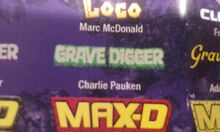 Ad blocker interference detected!
Wikia is a free-to-use site that makes money from advertising. We have a modified experience for viewers using ad blockers

Wikia is not accessible if you've made further modifications. Remove the custom ad blocker rule(s) and the page will load as expected.