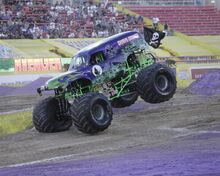 Grave Digger 25 was a Chevy panel van monster truck driven by Morgan Kane. It was originally driven by Gary Porter from 2011-2014. The truck was a modern Digger chassis, but had a similar shock package to Grave Digger 12. Colton Eichelberger drove the truck in 2015, and Morgan Kane took over as driver for 2016, and won the World Finals 17 Racing Championship with it. It was retired from competition use when Morgan moved to Grave Digger #33 as of 1st quarter 2017.
Trivia
The Purple edition of the Grave Digger 25 toy was released as part of the 2016 line after the first case of the 2017 line came out.
It also uses the original tool, which is strange considering all other toys besides the color treads released in 2016 used a new tool.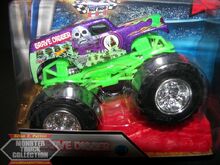 The Orange design was based off the 2016 Grave Digger Halloween toy, which was cancelled before it was released.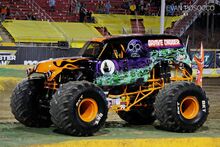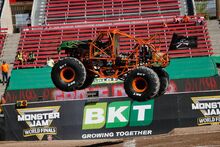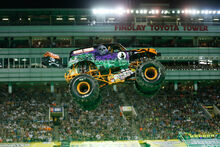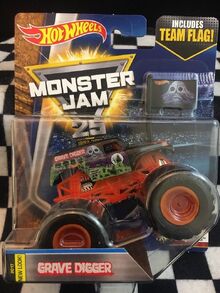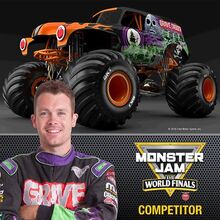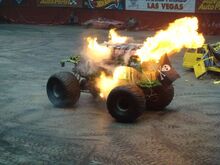 Ad blocker interference detected!
Wikia is a free-to-use site that makes money from advertising. We have a modified experience for viewers using ad blockers

Wikia is not accessible if you've made further modifications. Remove the custom ad blocker rule(s) and the page will load as expected.