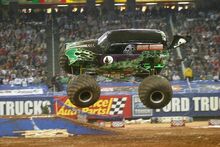 Grave Digger 19 was a Chevy panel van monster truck that was driven by Dennis Anderson from 2004-2005, Rod Schmidt in 2006, and Randy Brown from 2007-2015. The truck was similar in build to Grave Digger 12, with a lower stance but was a more modernized version. The truck got Dennis his first World Racing Championship in 2004. It is easily set apart from the other Grave Diggers due to it's black wheels with chrome beadlocks.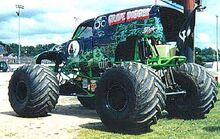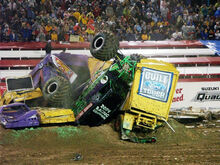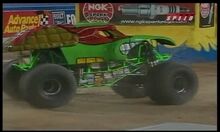 Ad blocker interference detected!
Wikia is a free-to-use site that makes money from advertising. We have a modified experience for viewers using ad blockers

Wikia is not accessible if you've made further modifications. Remove the custom ad blocker rule(s) and the page will load as expected.