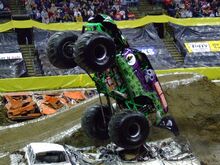 Grave Digger 18 was a Chevy panel van truck driven by Dennis Anderson during the 2003 season, then Rod Schmidt until 2013, where it became El Diablo. The truck took queues from Grave Diggers 16 and 14 in its overall design.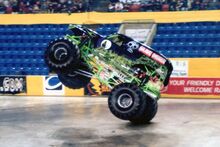 Ad blocker interference detected!
Wikia is a free-to-use site that makes money from advertising. We have a modified experience for viewers using ad blockers

Wikia is not accessible if you've made further modifications. Remove the custom ad blocker rule(s) and the page will load as expected.