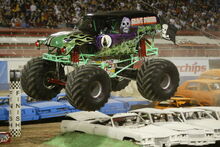 Grave Digger 16 was a Chevy panel van monster truck built and driven by Pablo Huffaker from 2002-2014. This was one of the longest running Grave Digger trucks, and also was featured in World Finals IV driven by Pablo (Anderson could not compete in the World Finals that year due to a hand injury). This would be Pablo's second built Grave Digger truck, and his longest lasting one.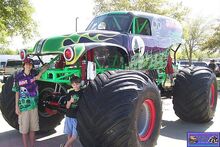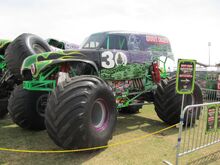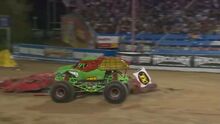 Ad blocker interference detected!
Wikia is a free-to-use site that makes money from advertising. We have a modified experience for viewers using ad blockers

Wikia is not accessible if you've made further modifications. Remove the custom ad blocker rule(s) and the page will load as expected.