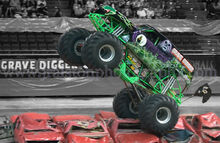 Grave Digger 12 was a Chevy panel van monster truck built by Dennis Anderson and Grave Digger Racing in 1996.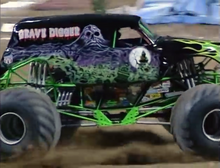 1990s- Innovator and Intimidator
Grave Digger 12 was far different than any other Digger. The truck had a much longer stance that any of the previous Digger trucks, and also a more slim body design. The truck was also Dennis's first with nitrogen shocks as opposed to coil overs. The truck was also the first Grave Digger to run the paint template used by all Grave Diggers today. Dennis debuted the truck in 1996 and in 1999 won the USHRA Championship.
2000s- Gary Porter days
Since 2001 Gary Porter drove Grave Digger 12 at arenas across the country. Gary's final event in Grave Digger 12 was Wildwood, New Jersey 2010.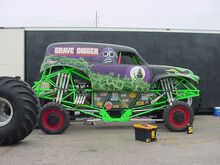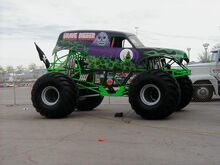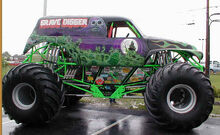 2010s- Legend
In 2011, to replace Son-Uva Digger and an injured Ryan Anderson, Grave Digger 12 was brought back as Grave Digger the Legend driven by Tony Farrell. This would be the last time Grave Digger 12 was ran.