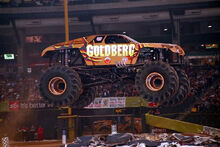 Goldberg was a futuristic SUV monster truck driven by Tom Meents from 2000-2001. The truck kickstarted Tom's massive legacy with Tom claiming three of the first four championships in the World Finals and countless wins. The truck made its debut in Atlanta, the home of Bill Goldberg, in 2000. Tom and Eldon DePew ran Goldberg until 2002 when Tom switched the name to Team Meents, and then Maximum Destruction. Goldberg was also one of the original six die cast Monster Jam trucks and the body was based on the original concept art of the real truck for the toy.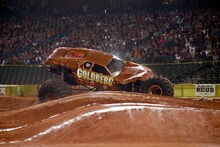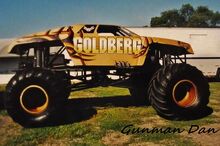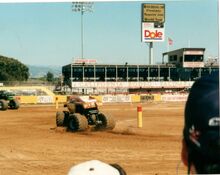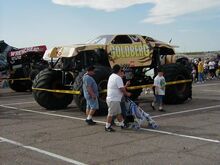 In 2015, a golden livery Maximum Destruction, driven by Morgan Kane, competed at the Monster Jam World Finals 16 as a throwback to Goldberg as well as Team Meents.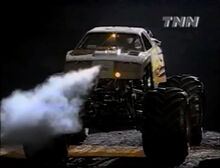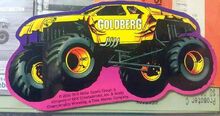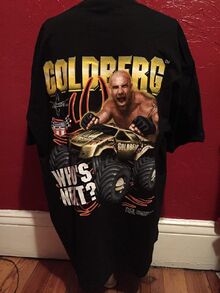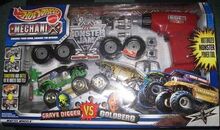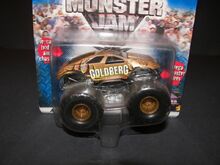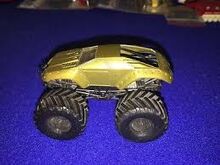 Ad blocker interference detected!
Wikia is a free-to-use site that makes money from advertising. We have a modified experience for viewers using ad blockers

Wikia is not accessible if you've made further modifications. Remove the custom ad blocker rule(s) and the page will load as expected.