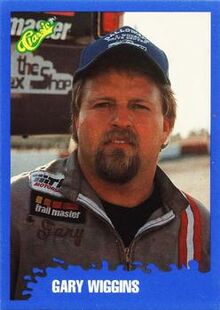 Gary Wiggins was a driver of Stone Crusher. He started driving Mopar Magic in the 1980's all the way up to 1990. He drove Carolina Crusher from the early to late 90's. He drove all the way until 2007 where he switched with Steve Sims, who is the current driver of Stone Crusher.
Ad blocker interference detected!
Wikia is a free-to-use site that makes money from advertising. We have a modified experience for viewers using ad blockers

Wikia is not accessible if you've made further modifications. Remove the custom ad blocker rule(s) and the page will load as expected.