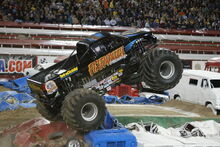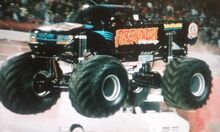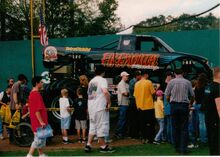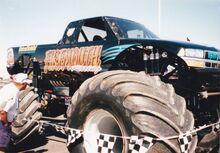 Firemouth was a Chevy S10 monster truck that competed in the 2002 Monster Jam season. The truck was driven by Scott Stephens, then Charlie Pauken, Jill Canuso for a short time, and finally Carl Van Horn at the World Finals. Pauken would pilot the truck to a televised racing in Jacksonville that year. The truck was sponsored by fish company Tetra Cichlid and even a promotional 1:43 rev-tredz toy of Firemouth was produced with their product. The truck was converted to SoBe for the 2003 season.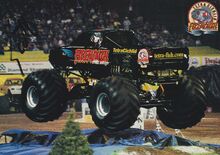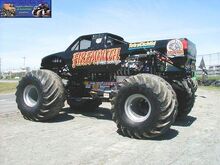 Ad blocker interference detected!
Wikia is a free-to-use site that makes money from advertising. We have a modified experience for viewers using ad blockers

Wikia is not accessible if you've made further modifications. Remove the custom ad blocker rule(s) and the page will load as expected.