Executioner

Executioner circa 1995

Owners

Tim and Mark Hall

Drivers

Tim and Mark Hall

Body Style

GMC, later became a Chevy

Engine

515ci supercharged Chrysler Hemi

Tires

66" Terar

Debut

1995

Discontinuation

2002
Executioner debuted in 1995 with drivers/owners Tim and his brother, Mark Hall. Executioner underwent a few different paint jobs, and the truck competed with USA Motorsports and the PENDA Points Series. The truck would be discontinued in 2002, as the Hall bros. would begin campaigning Raminator and Rammunition. Bulldozer and Jerky Maker were also ran on chassis owned by Hall Bros. Racing. Although the truck's name was discontinued in 2002, the name still appeared on a Hall Bros. truck a few times. Executioner was featured in games Monster Truck Madness 2 and Monster Truck Madness 64.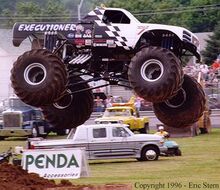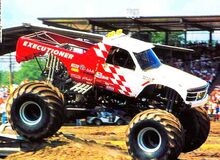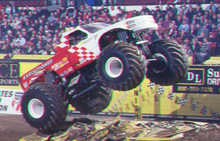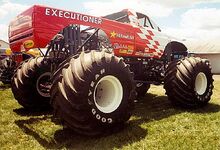 History
1995 - Executioner debuts.
1996 - Executioner finishes 5th on the PENDA Points Series.
1996 - Hall bros. win 'Truck of the Year' and 'Most Improved Truck of the Year' awards.
1997 - Executioner finishes 4th on the PENDA Points Series.
1997 - Begins to compete with USA Motorsports.
2002 - Executioner is replaced by the RAM trucks.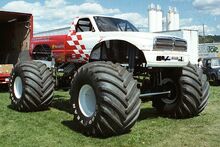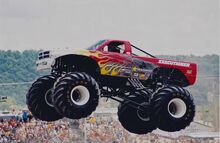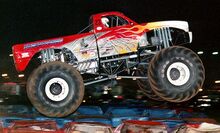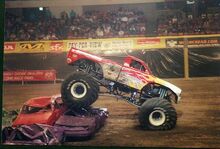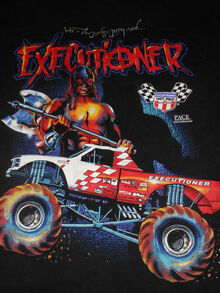 Ad blocker interference detected!
Wikia is a free-to-use site that makes money from advertising. We have a modified experience for viewers using ad blockers

Wikia is not accessible if you've made further modifications. Remove the custom ad blocker rule(s) and the page will load as expected.