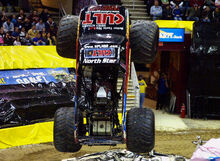 Excaliber was a Chevy monster truck that ran for many years, from 1985-2013, under many different drivers and teams.
1980s
Dave Marquart and Mike Nickel built Excaliber in 1985, and it wasn't until 1987 when the truck got its iconic black scheme. In 1989 they hired a then unknown Charlie Pauken to drive Excaliber.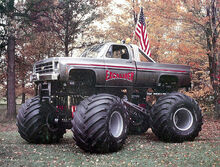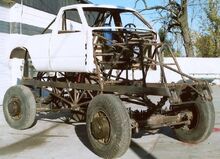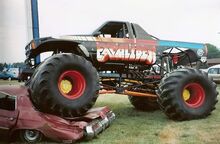 1990s
In 1992 Pauken bought the operation and debuted a tube chassis Excaliber. Pauken would become a multi-champion in Thunder Nationals and drove the truck until 2000, when he sold it to Bruce Haney.
2000s
Excaliber would lay dormant until 2006 when Sudden Impact Racing debuted their own version of Excaliber using the old Sudden Impact chassis. They would then make a new chassis for an even newer version.
2010s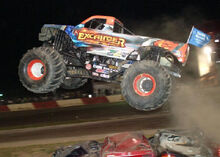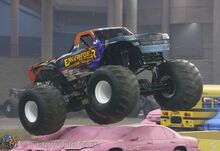 In 2010 SIR debuted a retro themed Excaliber to much fan acclaim. After a falling out in 2013, Jon Zimmer would drive Excaliber under RB Moler and Mountaineer Motorsports until Zimmer went on to drive Grave Digger. As of now, this is the final version of Excaliber that has ran.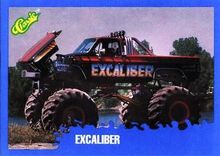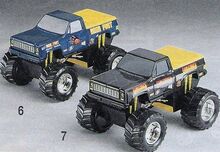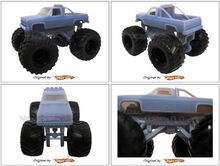 Ad blocker interference detected!
Wikia is a free-to-use site that makes money from advertising. We have a modified experience for viewers using ad blockers

Wikia is not accessible if you've made further modifications. Remove the custom ad blocker rule(s) and the page will load as expected.