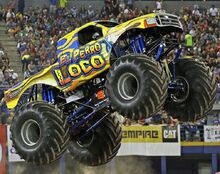 El Perro Loco is a Ford Superduty monster truck driven by Rod Wood out of Arizona. The truck has been the alter ego of his McGruff truck since 2010. Controversy surrounded the truck in 2013 when at an event in Mexico the truck wheelied and came dangerously close to running into spectators on the track, the event coming less than a couple months prior from the fatal incident with Big Show in the same country.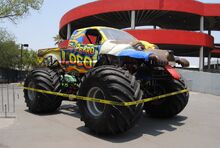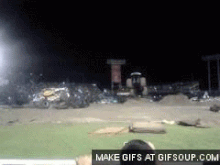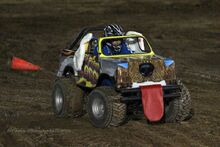 Ad blocker interference detected!
Wikia is a free-to-use site that makes money from advertising. We have a modified experience for viewers using ad blockers

Wikia is not accessible if you've made further modifications. Remove the custom ad blocker rule(s) and the page will load as expected.