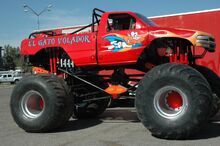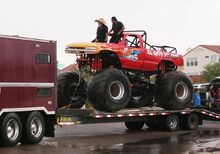 El Gato Volador was a Chevrolet monster truck owned by Gil and Martha Romero from Tucson, Arizona. He bought the 1/2 Pint truck from Sam Sturges in 2012, and the truck is unique as occasionally, it runs with the Firedrill body on top and then the El Gato Volador body underneath.  
Ad blocker interference detected!
Wikia is a free-to-use site that makes money from advertising. We have a modified experience for viewers using ad blockers

Wikia is not accessible if you've made further modifications. Remove the custom ad blocker rule(s) and the page will load as expected.