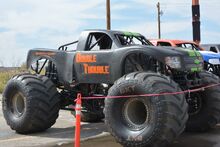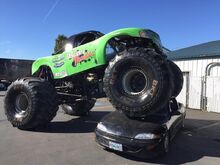 Double Trouble is a Chevy monster truck piloted by Tyler Groth as a part of Mirror Image Racing along with his twin brother Travis. The team is based out of Washington and has been competing in Monster Jam across the West Coast since 2012.
Gallery
Ad blocker interference detected!
Wikia is a free-to-use site that makes money from advertising. We have a modified experience for viewers using ad blockers

Wikia is not accessible if you've made further modifications. Remove the custom ad blocker rule(s) and the page will load as expected.