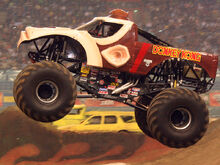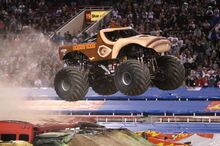 Donkey Kong was a custom monster truck that competed from 2007-2010 and was based off of the Nintendo character of the same name. The truck switched between eye decals and not, and was known for the tie on the front end. Some believe this mold was modified to create Zombie.
History
2007- Donkey Kong debuts being driven by Frank Krmel in the Metrodome.
2008- Donkey Kong competes in its first World Finals.
2009- One of the first CRD built chassis is placed under Donkey Kong.
2010- Kreg Christensen takes over as driver for its last full season.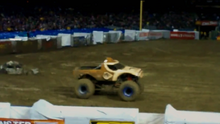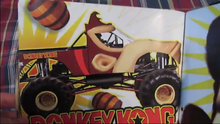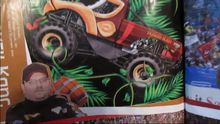 Ad blocker interference detected!
Wikia is a free-to-use site that makes money from advertising. We have a modified experience for viewers using ad blockers

Wikia is not accessible if you've made further modifications. Remove the custom ad blocker rule(s) and the page will load as expected.