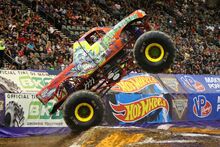 Devastator is a Chevy Silverado monster truck owned and driven by Mark Schroeder out of Tuscon, Arizona. Schroeder first built the truck in 1997 on a chassis similar to Bear Foot and Bulldozer, then in 2004 debuted an all new Racesource Chassis Devastator which has been his most successful and the truck he runs to this day. Occasionally, it will run as it's alter-ego, The Felon.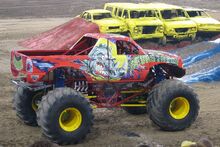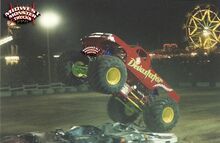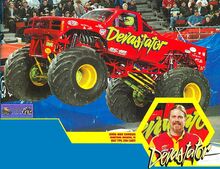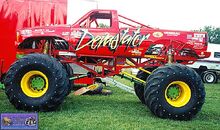 Ad blocker interference detected!
Wikia is a free-to-use site that makes money from advertising. We have a modified experience for viewers using ad blockers

Wikia is not accessible if you've made further modifications. Remove the custom ad blocker rule(s) and the page will load as expected.