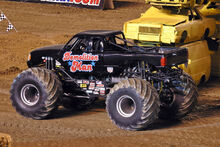 Demolition Man was a Ford monster truck that was used for Wall of Steel stunts in 2003 but also competed. Bobby Z did the stunts while Kathy Winston competed with the truck. Frank Krmel competed with the truck in 2004, which was it's last year.  In 2008 the truck, and Bobby were brought back for a Wall of Steel stunt at the final RCA Dome show.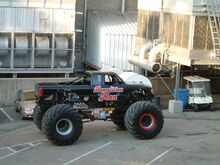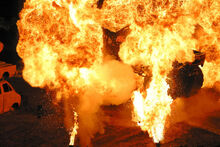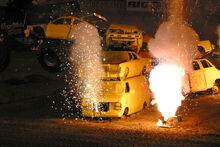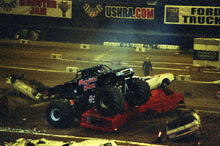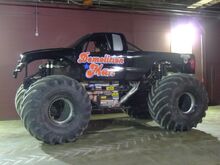 Ad blocker interference detected!
Wikia is a free-to-use site that makes money from advertising. We have a modified experience for viewers using ad blockers

Wikia is not accessible if you've made further modifications. Remove the custom ad blocker rule(s) and the page will load as expected.