Bustin' Loose

Bustin' Loose in 2017

Owner

Ron Nelson

Driver

Ron Nelson

Body Style

2002 Chevy

Engine

438 cubic inches Chevy

Transmission

Turbo 400

Tires

66" Goodyear Terra

Debut

Originally debuted in 1999. Re-debuted in 2016

Originally retired

2005
Bustin' Loose is a Chevy monster truck owned and driven by Ron Nelson out of Conroe, Texas. It ran from 1998-2005 and again from 2016 to the present.
While the truck never competed in any of the Las Vegas Monster Jam World Finals, it did compete at the World Finals 0 in St. Louis Missouri in 1999. The truck underwent a few paint jobs, but it has always been purple and green. The truck is probably most known for its infamous crashes and breaks.
The truck was retired in 2005, however, in 2015, there was rumor that Nelson would begin construction on a brand new Bustin Loose. Sure enough, the truck did officially re-debuted in 2016. This time, the paint design was very different from before, as it is now more of a western themed truck rather than a "paint splatter" design as before (though it ran with the "paint splatter" design in 2015).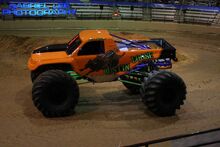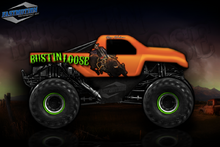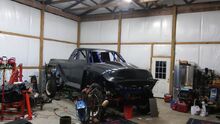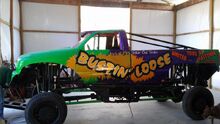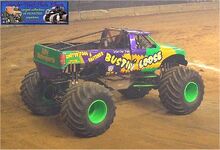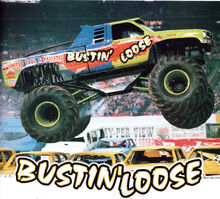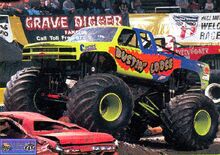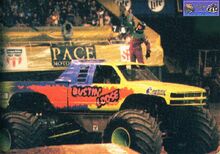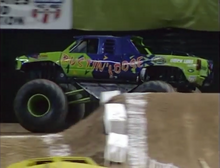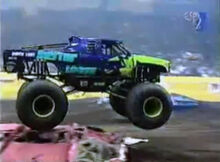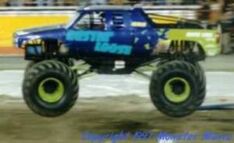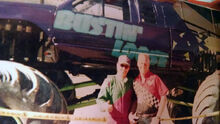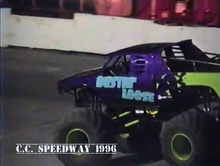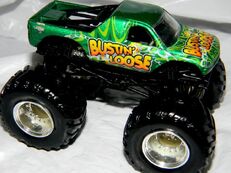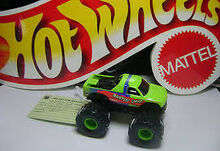 Ad blocker interference detected!
Wikia is a free-to-use site that makes money from advertising. We have a modified experience for viewers using ad blockers

Wikia is not accessible if you've made further modifications. Remove the custom ad blocker rule(s) and the page will load as expected.