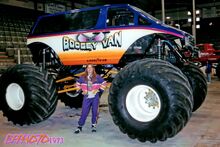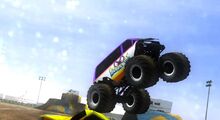 Boogey Van was a Ford Aerostar monster truck that debuted in 1994. The truck was originally ran by Pam Vahle from 1994 to 2001, then driven by various Paul Shafer drivers like Amber Walker until the truck was retired in 2005. In 2013 Zane Rettew brought back Boogey Van (Rettew), albeit for a short time. Boogey Van is featured in games Monster Truck Madness 2, Monster Truck Madness 64 and Monster Truck Destruction.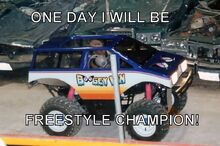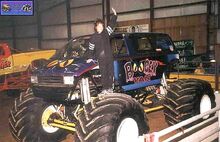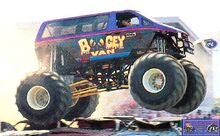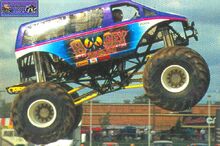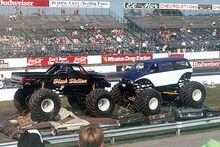 Ad blocker interference detected!
Wikia is a free-to-use site that makes money from advertising. We have a modified experience for viewers using ad blockers

Wikia is not accessible if you've made further modifications. Remove the custom ad blocker rule(s) and the page will load as expected.