Bluegrass Stomper is a Ford F-150 monster truck driven by Joe Nitcher out of Kentucky from 2004-2010. In 2010 the truck was sold across to Europe, and Joe began running the Stomper truck which he runs to this day.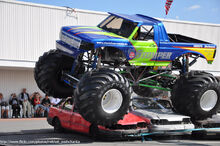 Blue Grass Stomper currently runs in European exhibition shows.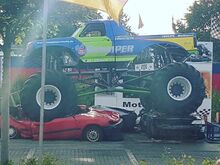 Ad blocker interference detected!
Wikia is a free-to-use site that makes money from advertising. We have a modified experience for viewers using ad blockers

Wikia is not accessible if you've made further modifications. Remove the custom ad blocker rule(s) and the page will load as expected.