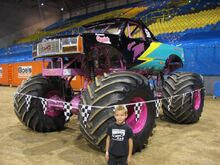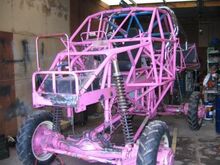 Blown Thunder was a 1988 GMC Sierra and a Dodge Ram and a Chevrolet Silverado monster truck originally owned by Doug Cole out of Georgia from 1996-2003 then sold to Extreme Machines of Europe where it ran until 2005, driven by Trevor Stimson. In 2006 a new version debuted in Arnhem (formerly the cancelled Twisted Attitude), and this truck would become Thor out of Sweden. This truck also appeared in an episode of Top Gear, where Trevor Stimson had to teach a Nun how to drive the truck. The original Blown Thunder was sold to the Big Pete team in the U.K, and to this day still runs as the truck Grim Reaper.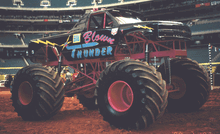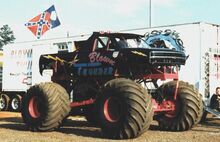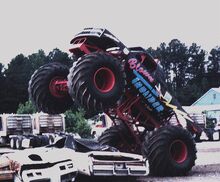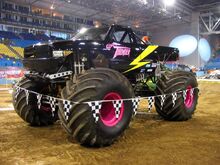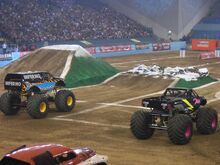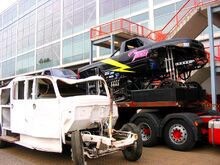 Ad blocker interference detected!
Wikia is a free-to-use site that makes money from advertising. We have a modified experience for viewers using ad blockers

Wikia is not accessible if you've made further modifications. Remove the custom ad blocker rule(s) and the page will load as expected.