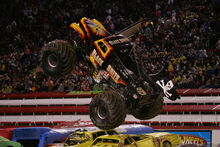 Blacksmith was a 1941 Willys truck driven by Pablo Huffaker, Carl Van Horn, Ryan Huffaker, Aaron Basl, and Norman Miller over the years. The truck was Pablo's teammate for many years until 2007 when the truck was converted to Captain's Curse.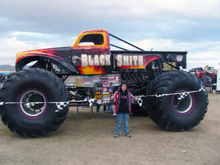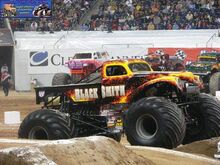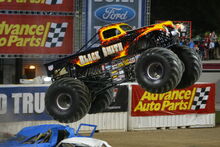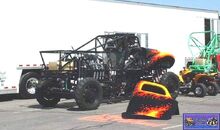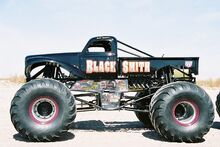 History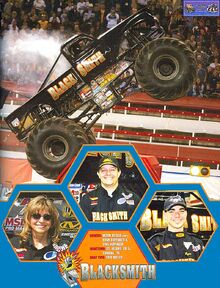 2001 - Pablo experiences a violent wreck at the World Finals, putting Blacksmith in a dumpster (Ironically, the same truck's chassis would flip over again into the stands 8 years later, at Monster Jam World Finals 10, as Captain's Curse). For freestyle, Pablo drove the non-competing truck Ragin Steel instead.
2002 - A revamped Blacksmith driven by Norm Miller debuts
2002 - Pablo gets his revenge by scoring a 36 in freestyle and drives onto a dumpster
2003 - An Auto Zone sponsored Blacksmith competes in the World Finals driven by Carl Van Horn as Pablo fills in for an injured Dennis Anderson in Grave Digger

2004 - At World Finals V a new "spark" themed Blacksmith debuts
2007 - Blacksmith runs its final season with Aaron Basl behind the wheel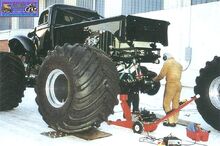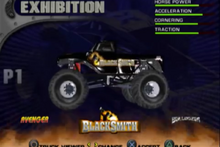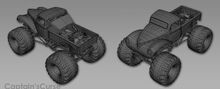 Ad blocker interference detected!
Wikia is a free-to-use site that makes money from advertising. We have a modified experience for viewers using ad blockers

Wikia is not accessible if you've made further modifications. Remove the custom ad blocker rule(s) and the page will load as expected.