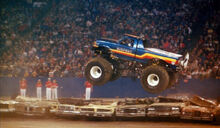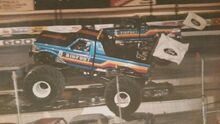 Bigfoot 9 is a Ford monster truck built by Bigfoot 4X4 in 1990 which was seen as a sister truck to Bigfoot 8 with slight upgrades. The truck however became lost in Brazil in 1998 and is still in the country to this day.
In 2008, a video showing Bigfoot 9 competing at an event in Uberlândia was uploaded to YouTube. The truck changed paint schemes and nicknames a few times. Such names and paints include Flash (Brazil), Crystal, X-Treme, and stolen Bigfoot schemes.
https://www.youtube.com/watch?v=iJD32Sj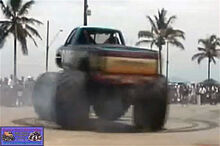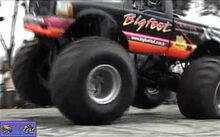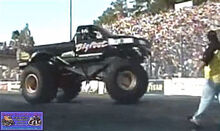 Ad blocker interference detected!
Wikia is a free-to-use site that makes money from advertising. We have a modified experience for viewers using ad blockers

Wikia is not accessible if you've made further modifications. Remove the custom ad blocker rule(s) and the page will load as expected.