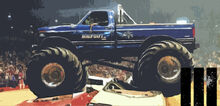 Bigfoot 3 was a Ford monster truck built by Bob Chandler and Bigfoot 4X4 in 1983 and debuted in 1984. The truck took many elements of Bigfoot 1 & 2 and was in essence the show piece of the family, and was known for doing many car crushes across America and the world. Interesting to note is that this was the first truck to run the Tundra Tires that would later become iconic on Bigfoot 5. The truck is currently under restoration.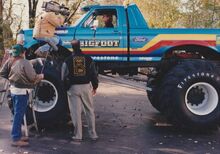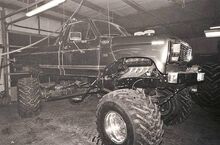 Ad blocker interference detected!
Wikia is a free-to-use site that makes money from advertising. We have a modified experience for viewers using ad blockers

Wikia is not accessible if you've made further modifications. Remove the custom ad blocker rule(s) and the page will load as expected.